Internal news
VIETNAM HRC JOINT VENTURE: A PARTNERSHIP BETWEEN HINOKIYA GROUP (JAPAN) AND CJSC (VIETNAM) JOINT STOCK COMPANY IN THE FIELD OF CONCRETE INSTALLATION
On May 26, 2018, the joint venture contract was signed between Hinokiya Resco of Hinokiya Group and CJSC Technology Application and Transfer Joint Stock Company, through which the two sides adopted the first cooperation decision. build a precast concrete component factory assembled with Japanese technology in Vietnam.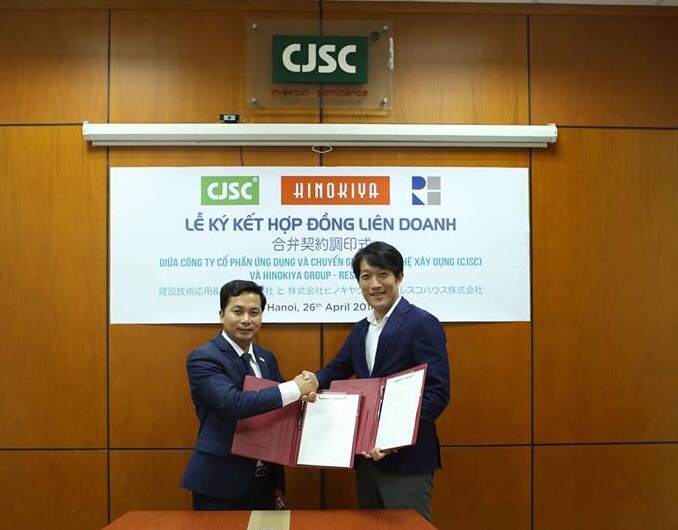 Mr. Akira Kondo - Chairman of HInokiya Corporation (right) and Mr. Nguyen Huu Tinh - Chairman of CJSC Technology Transfer and Application Joint Stock Company warmly shook hands after the contract signing ceremony.
With more than 50 years of experience in the field of precast concrete manufacturing, application of precast concrete technology assembled into the construction of a residential house in Japan, Hinokiya Resco Company (100% owned by Hinokiya Group ) expect to develop this technology in foreign countries, firstly Vietnam (the country that Japan judged as a country with strong development potential in the field of industrial and civil construction. , infrastructure, real estate).
The application of this new technology, in the field of Industrial Construction, construction progress will be shortened to the maximum. In Civil Construction, this technology allows the construction of a 4-storey house in just 7 days on site. Hinokiya Group highly appreciates the 15-year experience of CJSC Company design and construction. The two sides believe that they will become long-term friendly strategic partners in Vietnam.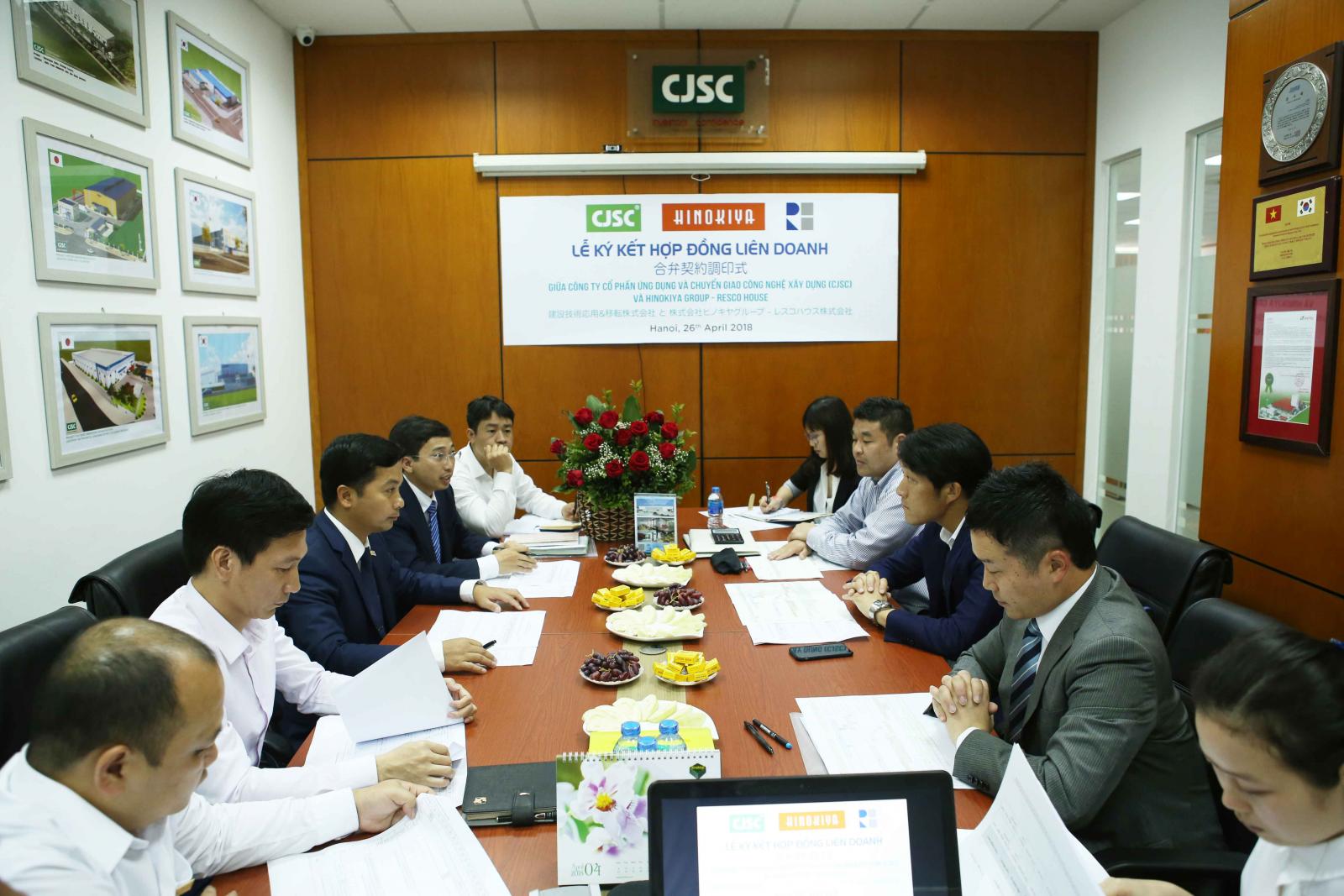 The two parties exchanged experiences in construction field and approved joint venture contents at CJSC Company office.
Estimated scale of the investment project of Precast concrete factory in the first 3-year period is about VND 50 billion. Mr. Nguyen Huu Tinh serves as the legal representative - Managing Director of Hinokiya Resco Vietnam Construction Co., Ltd. (abbreviated as HRC Vietnam). The production plant is expected to be located in Nam Cau Kien Industrial Park, Thuy Nguyen, Hai Phong.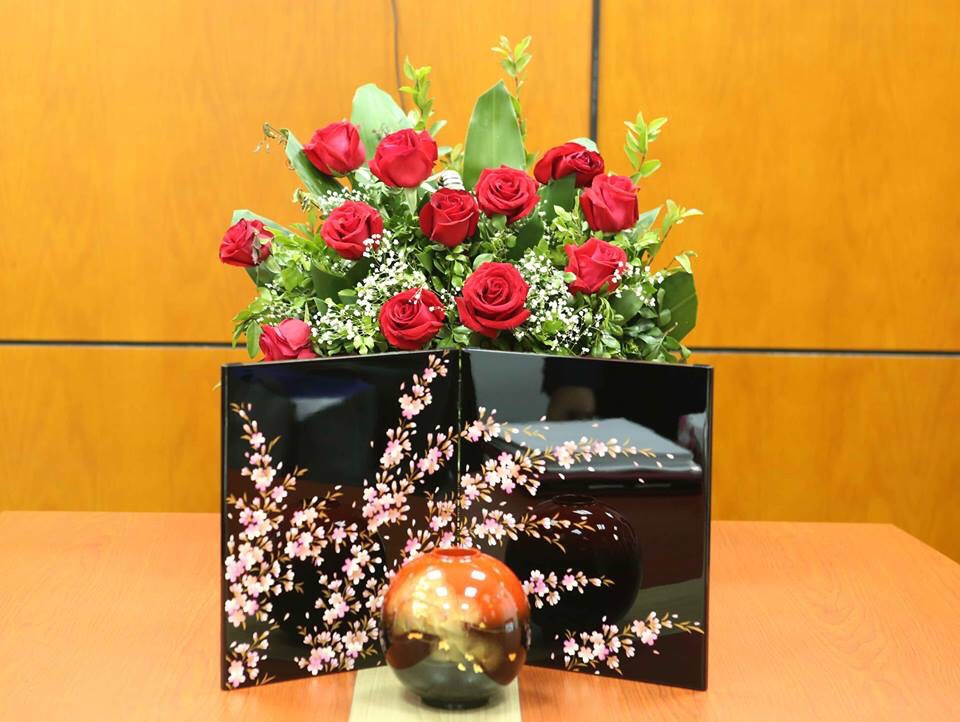 Unique gift and meaning of Hinokiya Group dedicated to CJSC Company.
Tin tức liên quan