Internal news
G - FOOD PROJECT - INTERNAL INSPECTION
In February 14th, 2020, HRC Vietnam held an internal inspection of G Food project located at Deep C2A, Đình Vu – Cat Hai economic zone, Dong Hai II Block, Hai An Dist, Hai Phong City.
This was a FDI project from South Korea with high requirements in both progression and quality of construction.
Having overcome competitive selection rounds, HRC was proud to be able to participate in the project in categories: 250-meter-long fence, signboard, facility area (pump room, garbage room) and part of factory walls.
Using only 02 engineers and 03 workers, the construction time of superstructure of the fence, signboard and facility rooms were reduced to only 10 days.
This showed the superior values which our PC solution brought to investors and general contractors. Here are some photos:
1. Fence and sign board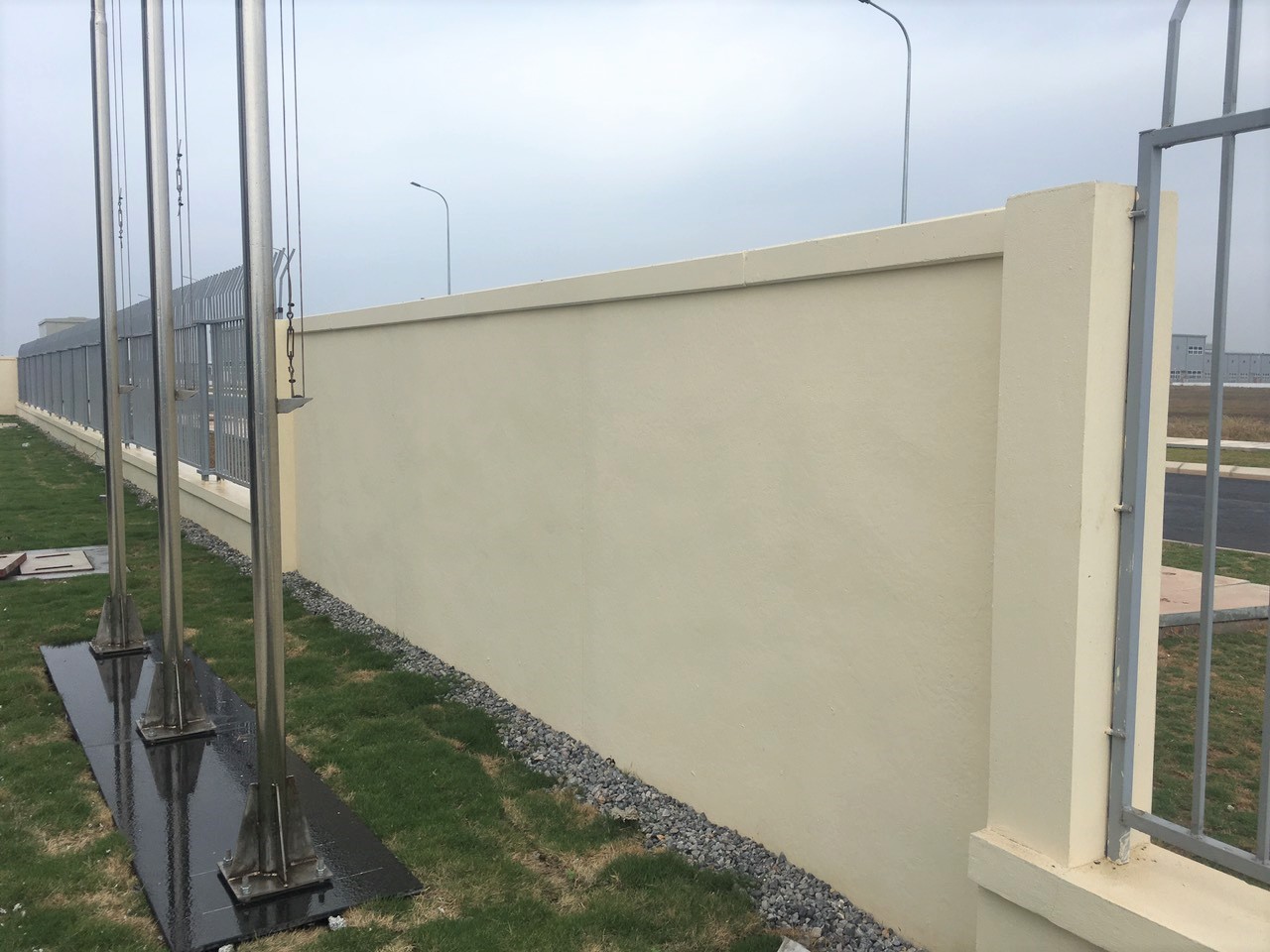 Fence using HRC wall panels are fast and aesthetic in construction;
The panels are connected to each other without the need for columns. The surface was painted directly, no plasterring layer needed compared to traditional brick walls.
2. Pump - Water treatment Room


Our wall panels are extremely equal in quality and very stable.
They completely replaced the traditional brick wall and fully met the criteria of the category
3. Garbage room


4. Factory wall

Using 3.5-metre-high HRC wall panels which are directly connected to the steel structure.
Offered stable and highly aesthetic solution.
Tin tức liên quan