Internal news
OPENING CEREMONY OF HRC FACTORY
In November 27th, the inauguration ceremony of HRC Vietnam Factory was held at Lot CN4, Nam Cau Kien Industrial Zone, Kien Bai Commune, Hai Phong with the participation of Hinokiya Group Representatives , CJSC Company, HRC Vietnam staffs, Japanese & Vietnamese partners.
After more than half a year of research and planning, the factory was officially put into operation.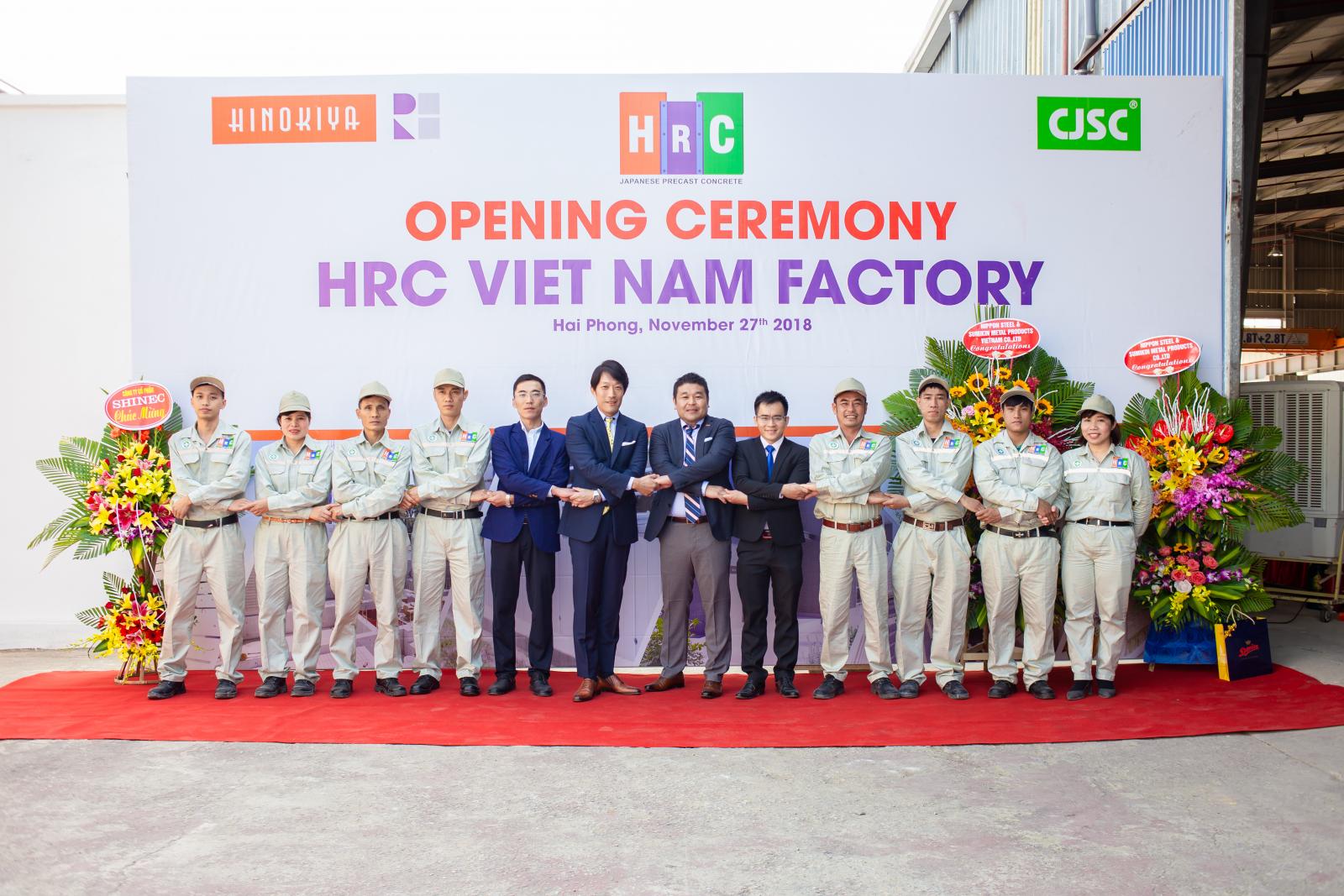 Leaders of both parties and the factory staffs at the inauguration ceremony.
Participants in the ceremony:
On Hinokiya's side:
Mr. Akira Kondo - President and Representative Director of Hinokiya Group Japan;
Mr. Takashi Kihara - Hinokiya board chairman in Vietnam.
On CJSC's side:
Mr. Nguyen Huu Tinh - Chairman of CJSC's Board of Directors and HRC Vietnam General Director.
Mr. Vu Tuan Dung - CJSC Deputy General Director.
Mr. Samtaig Lim - CJSC Sales Director.
In addition, the ceremony was also honored to have the presence of Prof. Dr. Phan Quang Minh, other leading experts from National University of Civil Engineering and other members from big construction companies in Vietnam.
Opening the ceremony, Mr. Nguyen Huu Tinh, representative of CJSC, Mr. Akira Kondo representing Hinokiya Group of Japan, Mr. Takashi Kihara represents Hinokiya Group in Vietnam, Mr. Nguyen Hoang Giang represents the School. VNU has given speeches and congratulations on its success.
The ribbon-cutting ceremony was solemnly followed shortly after.
Hinokiya Group President presented souvenirs to CJSC.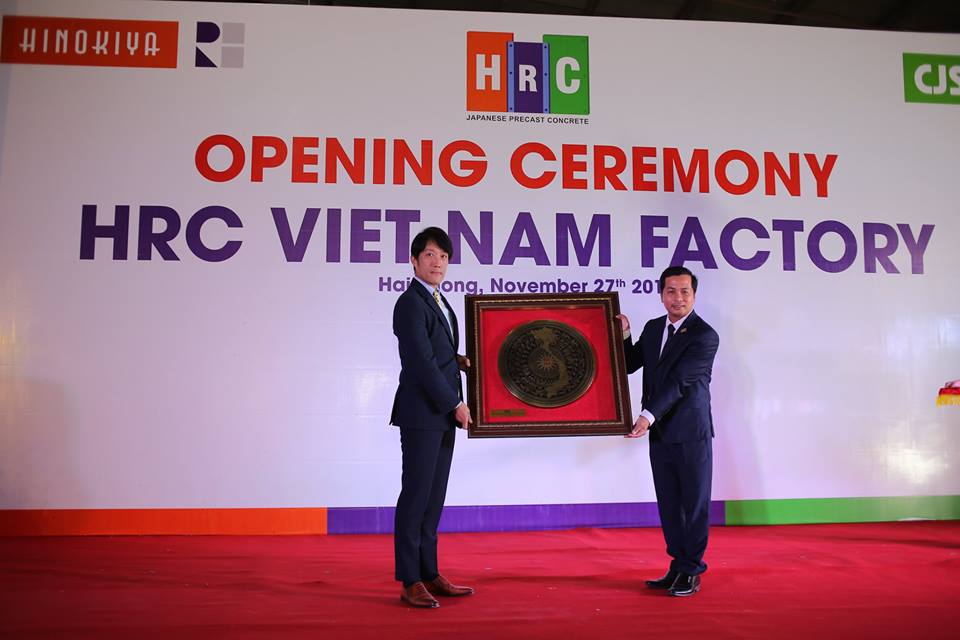 CJSC Company President presented souvenirs to Hinokiya Group.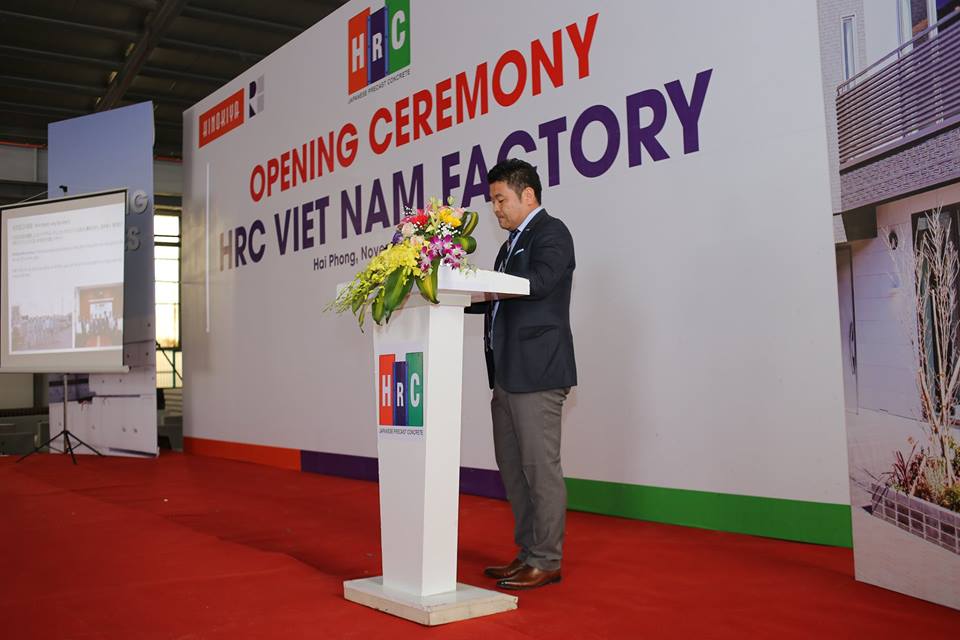 Mr. Takashi Kihara - HRC Vietnam Board Chairman said.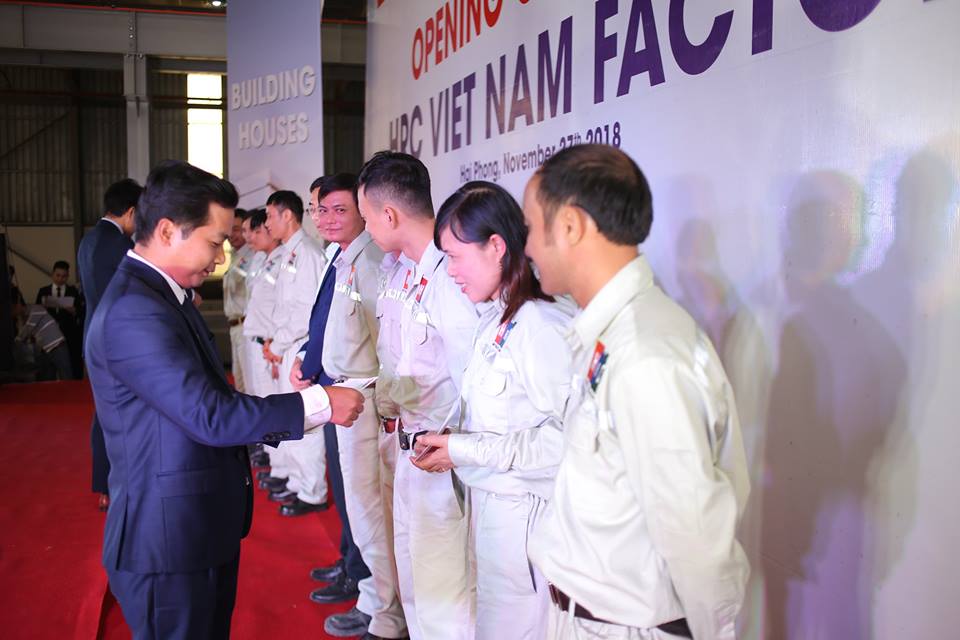 Mr. Nguyen Huu Tinh - HRC General Director presents gifts to the company's employees.
With the expected capacity in this period of 50,000 m2 / year, HRC Vietnam hopes to provide assembled concrete products: "Super-flat surface - Super-durable quality - Super-fast construction" at the best price to customers.
The application of precast concrete products HRC will shorten the construction time of civil and industrial projects and help improve durability, cost savings, manpower and environmental friendliness.
This is an important milestone marking the promising development of CJSC in particular and Vietnam construction in general.
At the end of the main ceremony, members of the two sides of Japan - Vietnam took the guests to visit the factory. Partners and leading experts in the field of construction materials research are very impressed with assembled concrete products HRC.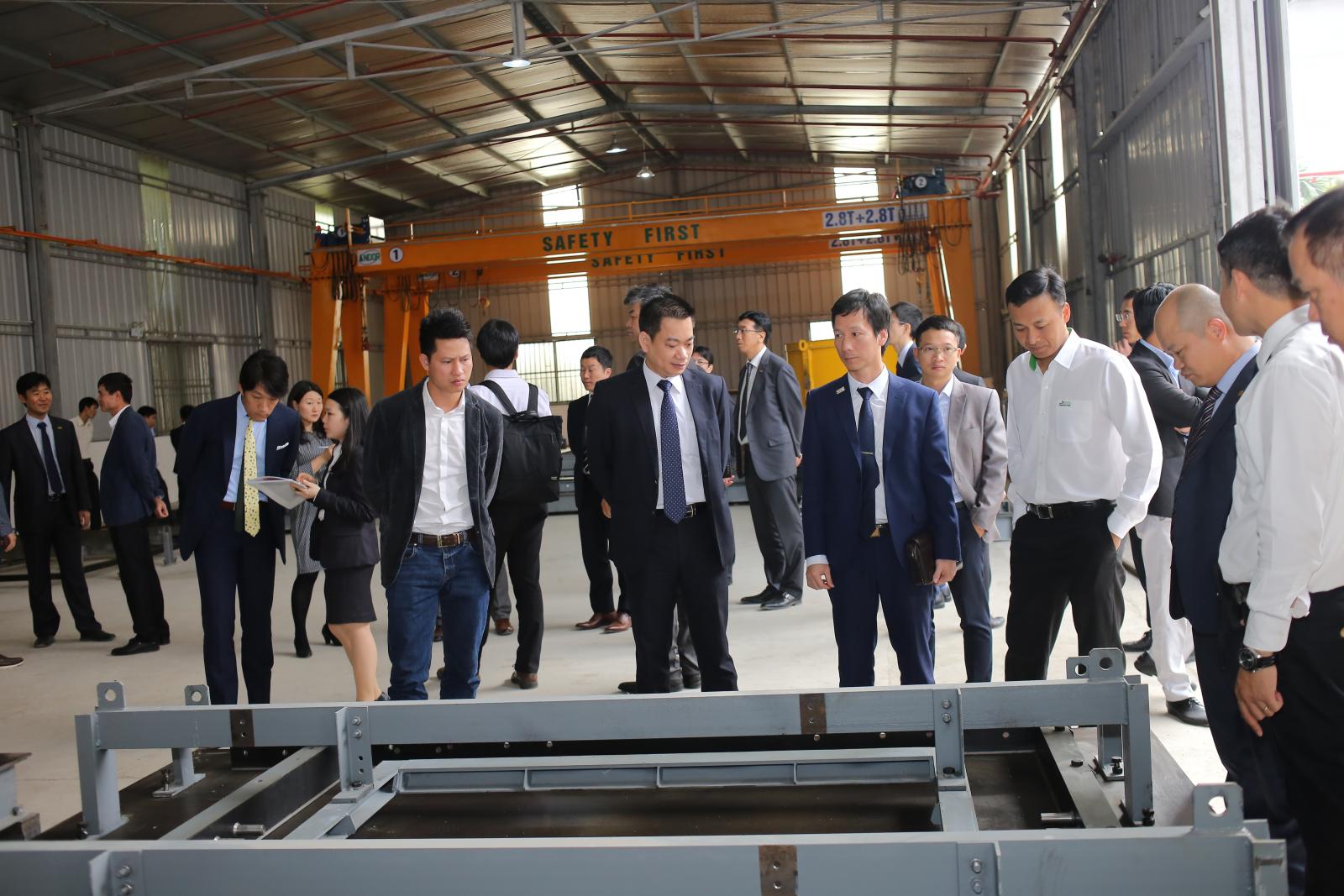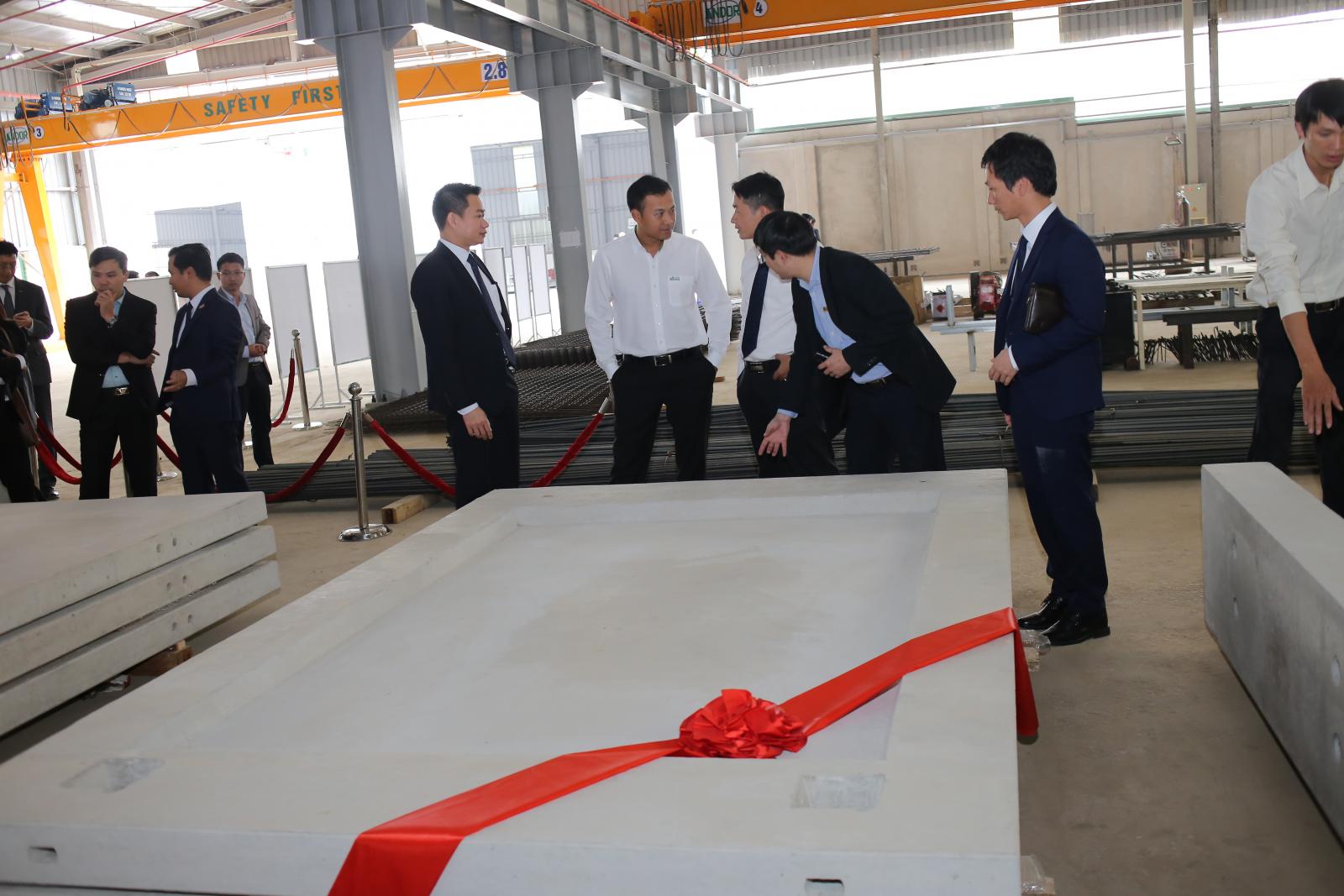 Here are some other pictures of the Factory and Products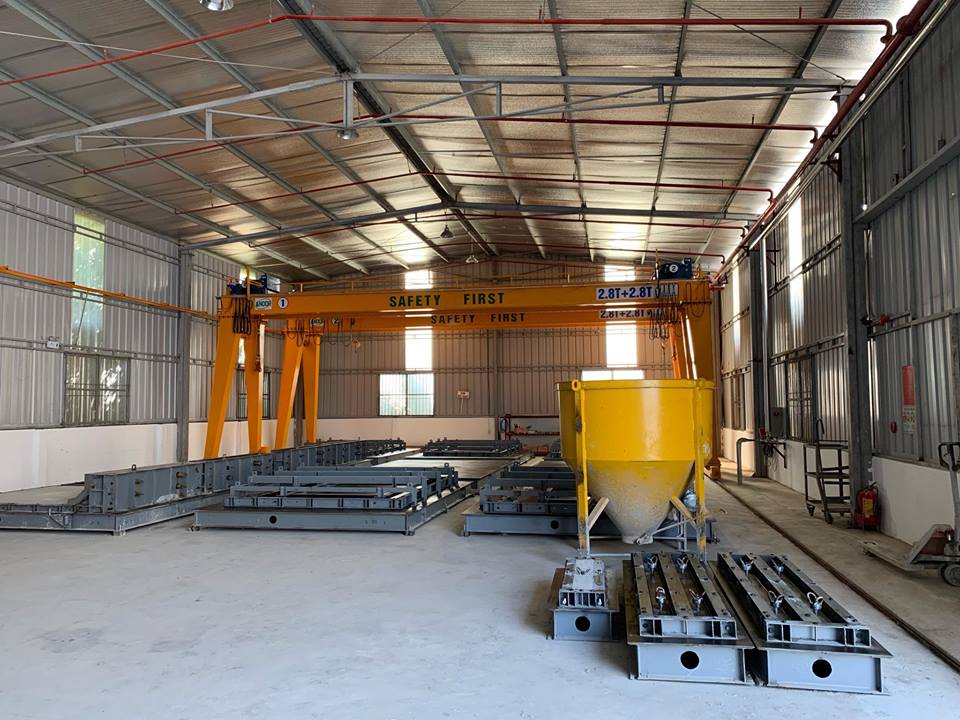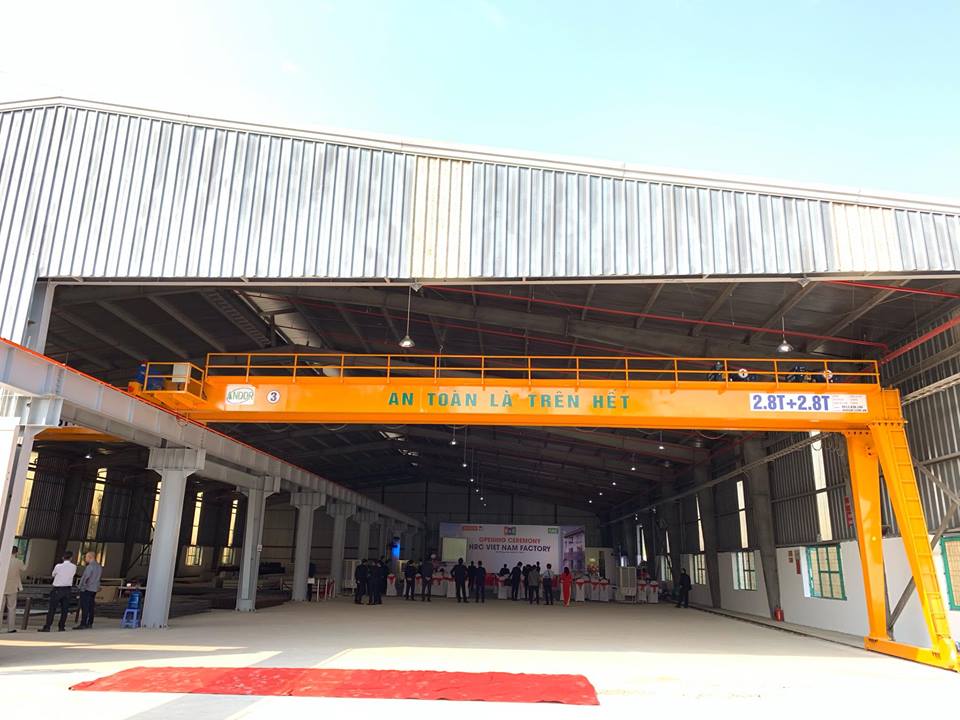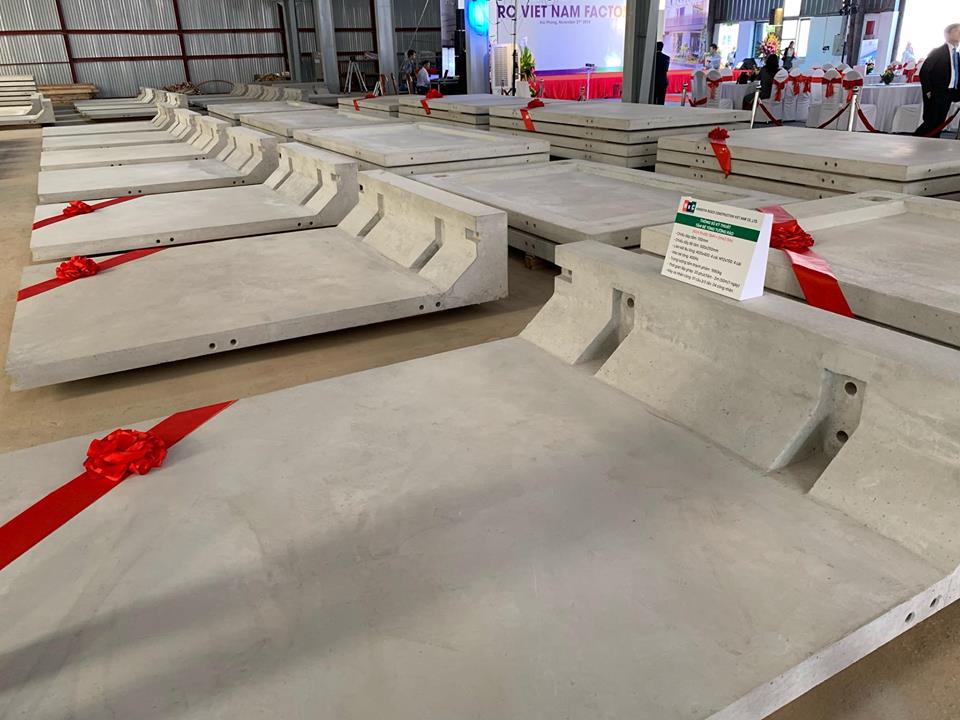 News related